Description
APO-1 Alcohol Stove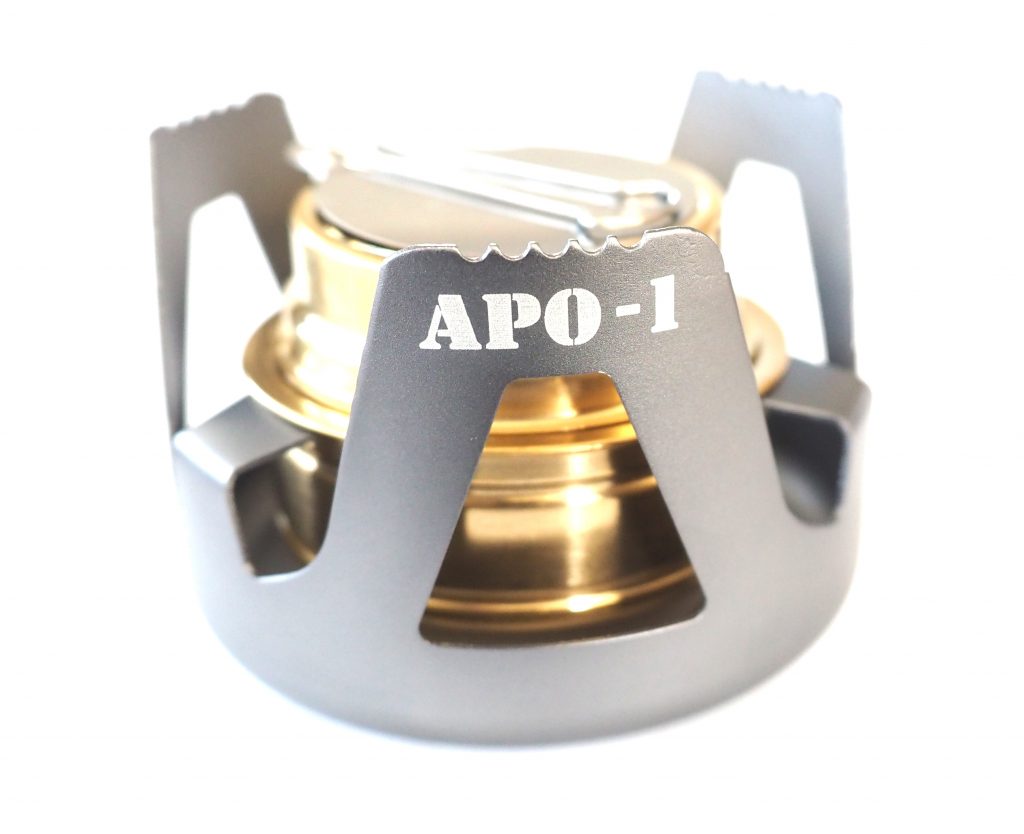 With this alcohol stove you do not need to make a big campfire anymore if you want to quickly cook your food or boil some water. The APO-1 alcohol stove comes with an aluminium stand, which is both lightweight and sturdy at once. It comes with serrations to increase the friction on the cup or pan which is going to be placed onto it. With only 183 grams this is one of the most lightweight options of cooking when being on the road, in the wilderness or even at home. A lot of people depend on electricity for cooking, in case of a blackout a small alcohol stove can be used to cook meals or to heat a room when it is getting cold outside.
Safety Instructions:
Always make sure when using the APO-1 alcohol stove to put it on a stable base, which cannot be knocked over easily!
After use, take the lid and exinguish the flame by pressing the lid onto the brass stove!
After the stove has cooled down take the screw cap and screw it onto the stove. Screw on tightly so no alcohol can leak through!
Do not have children around this stove unattended!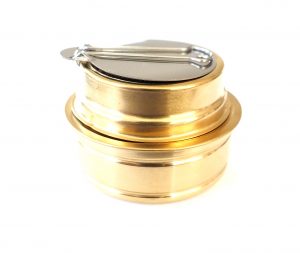 Specifications:
Size: 10,5cm x 10,5cm x 7cm (4.13 in x 4.13 in x 2.8 in)
Weight: 183 grams (6.45 oz)
Materials: Aluminium stand, Brass burner, Steel lid
Product runs on ethanol.
Product is delivered without ethanol.