Description
APO-1 Field Sharpener Corundum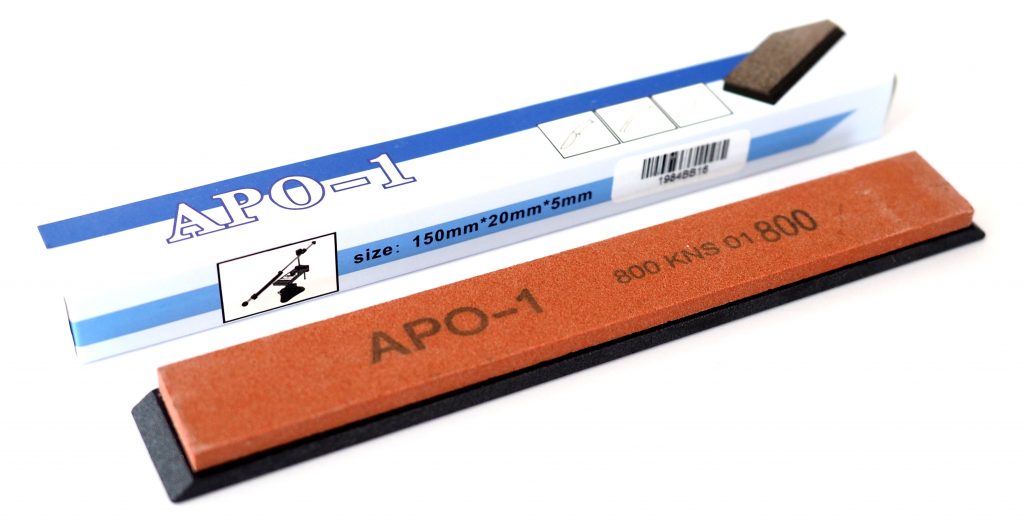 Specifications:
Sharpening Stone Corundum 800 grit (size: 15cm x 2cm x 0,5cm / 5.82 inches x 0.978 inches x 0.2 inches)
Glued onto a plastic stand (ABS)
Weight: 47g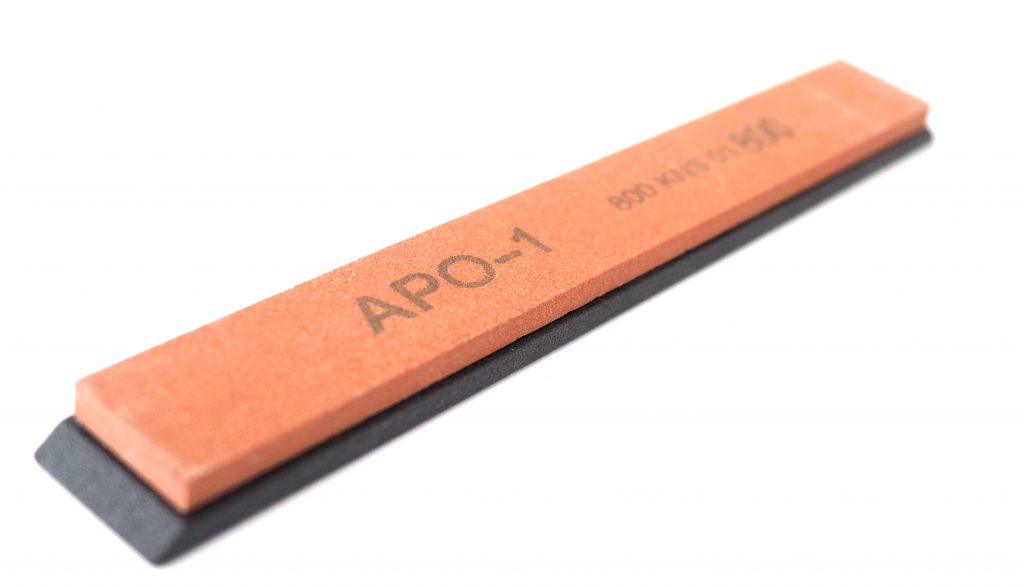 The APO-1 field sharpener has a grit of 800, which is a medium coarse grit that will allow you to re-sharpen or re-profile your knife quickly in the field. It is small and lightweight, and should be used in conjunction with a wet sponge that is layed underneath the stand. In general big waterstones or diamond stones are best for sharpening knives, however they are really heavy and hikers usually do not want to pack that heavy. This is why we offer this lightweight alternative, the APO-1 field sharpener, which  does not take up a lot of room in your pack.